Article by: Aanal Patwari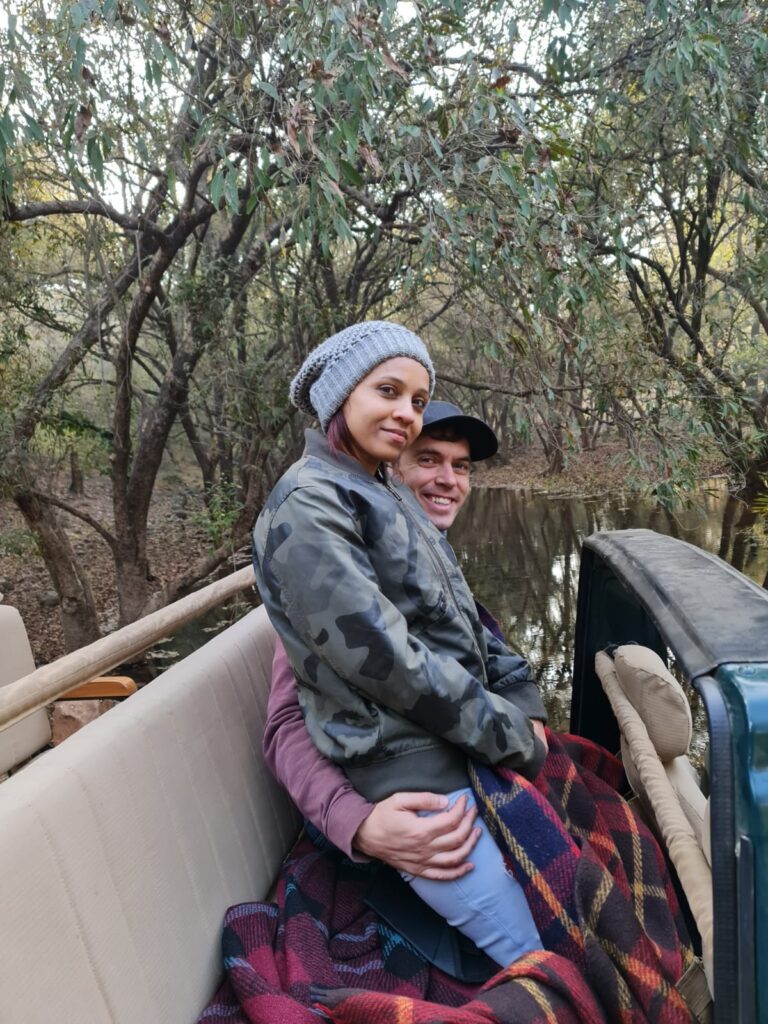 Anniversary Ranthambhore Journey
It was 1st trip of Sam's to India with me and since he had never seen tiger in the wilderness, Ranthambore made the perfect choice. This trip would have certainly not been possible without all the support provided by Murtaza Chass from Journeys Explore and the crew in Ranthambore (Mr. Satyendra, Mr. Anshuman, the safari guides, Mr. Papu) who made sure the trip met all the necessary standards of a spoilt brat from Dubai.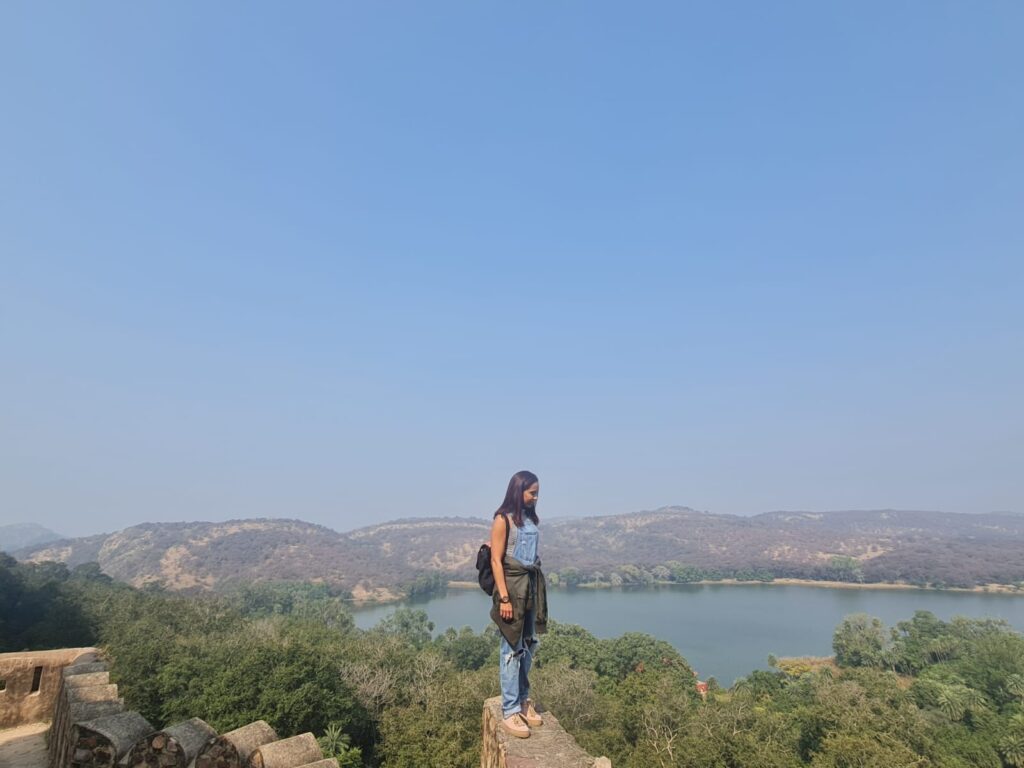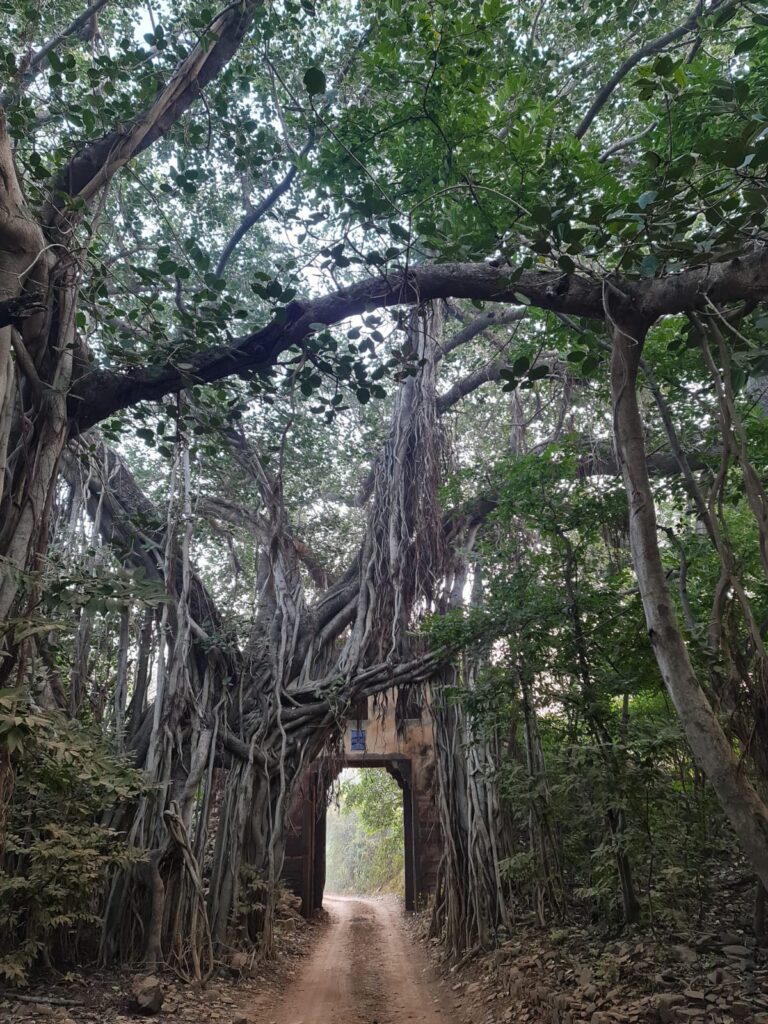 4 days in Ranthambore went by within blink of an eye. We started off by exploring 3 of the main zones at the national park, and got lucky only once to see the gorgeous Tigress Sultana within 30meters of distance from our gypsy van. With the park having less than 80 tigers, it is so important for us as tourists to maintain the decorum and be thoughtful and considerate in order to not disturb the animals as we are certainly intruding in their territory. Shouting while spotting an animal, littering around in the forest, making funny gestures, is absolutely not ok. These beautiful animals are on the verge of extinction, so the least you can do is be responsible so the nature balance is maintained.
Every zone is so distinct having its own set of beauty which can truly mesmerize you. The sound of nature has its own charm which can soothe your soul and tranfer you into a calm and relaxed place.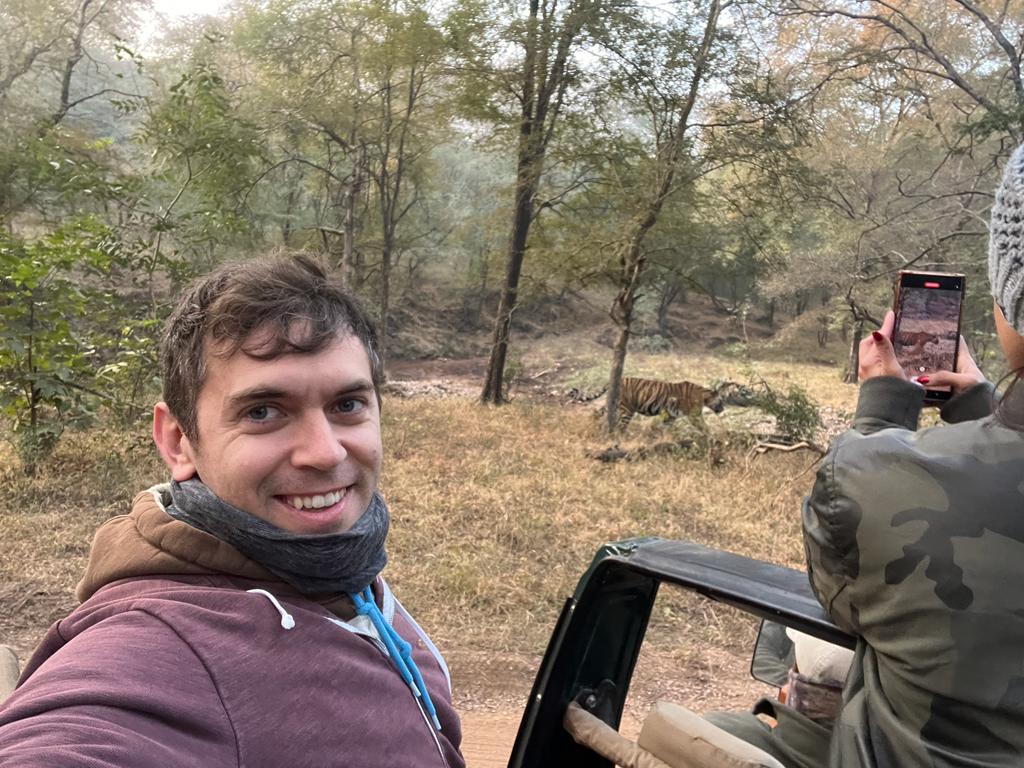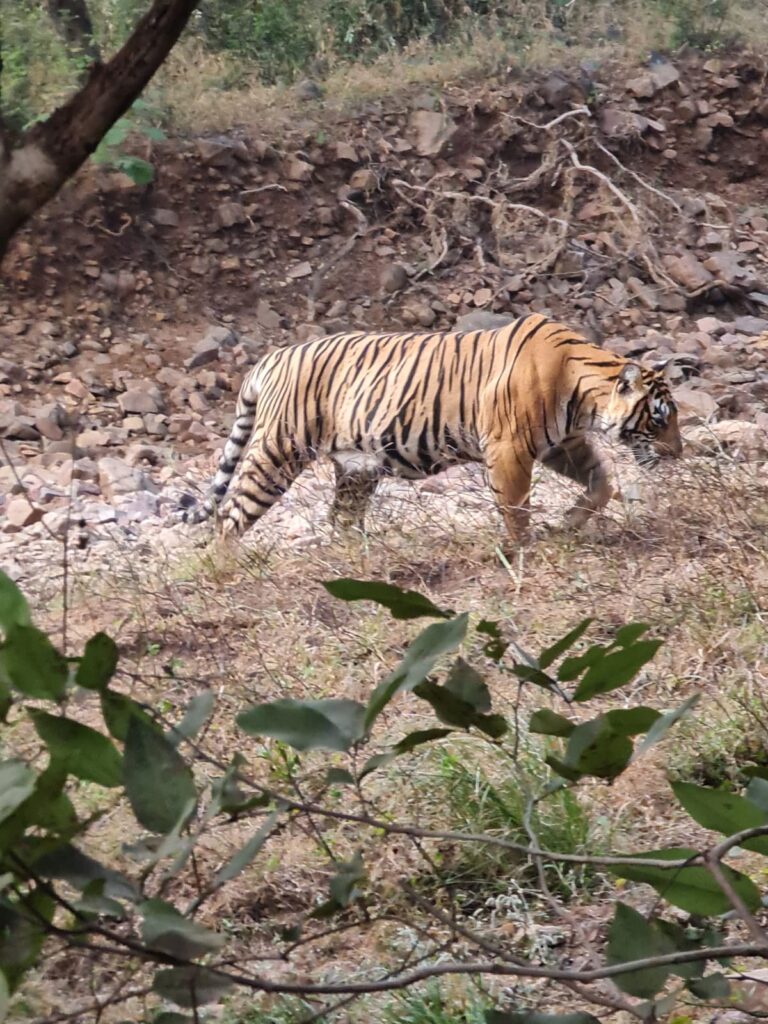 Next we ventured off to the chambal river sanctuary, which literally is dividing the state of Rajasthan and Madhya Pradesh. The river is formed from 3 rivers coming together, dwarka, parvati and chambal which eventually flows into Yamuna and finally merging into Ganga. The unique aspect of the river is Ghariyal crocodile which are found nowhere in the world, and surprisingly even though they grow as long as 25feet, they eat only fish and never harm human beings, and are also quite shy creatures, mainly due to their long narrow mouth which makes it difficult for them to grab any big object. These species are rare and along with them there are over 100 crocodiles as well in the river, so don't be silly while cruising through the river, be careful and wise, so you dont get dragged by 1 of the crocodiles waiting for a prey.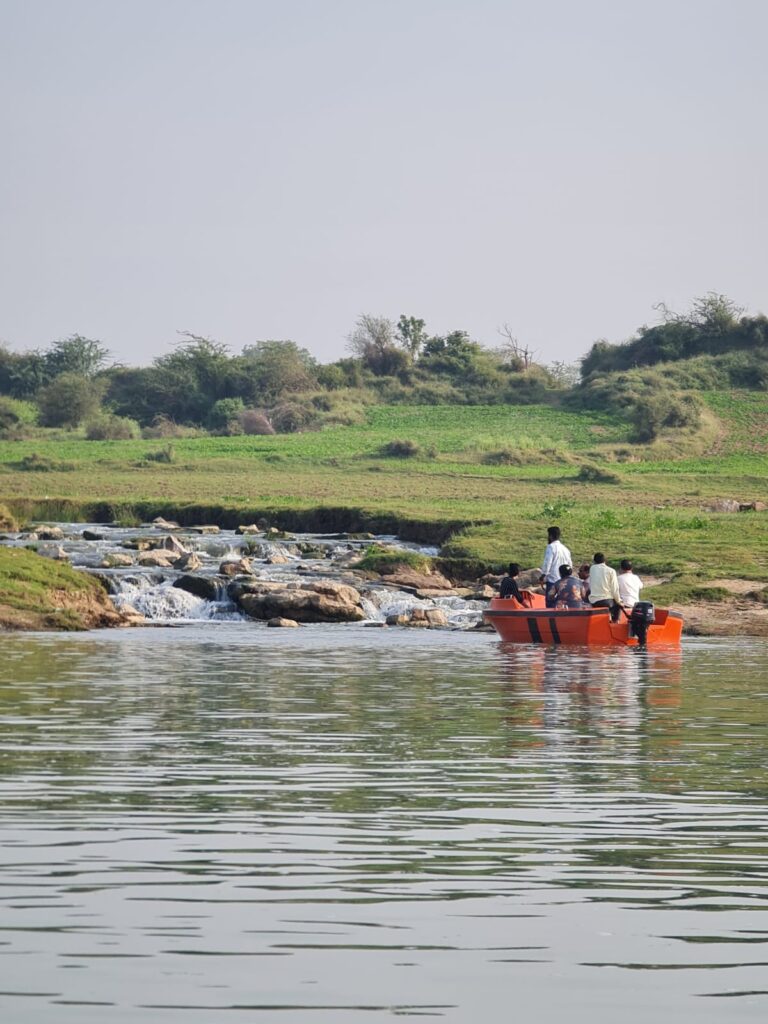 Lastly I cannot thank Khem Villas in Sawai madhpur, which made the stay absolutely amazing and comforting. Nestled in the forest area, surrounded by few beautiful lakes, grassland, several species of birds and occasional visit from our friendly animals from the forest, this is a vegetarian property which believes in homegrown concept. The extremely kind and generous staff which went above and beyond to make our stay comfortable, be it wake up calls at 4am with hot chocolate and masala chai, setting up candle light dinner by the lake, star gazing and planet gazing (we saw jupiter, saturn and mars) on the terrace, insanely finger licking delicious meal (trust me when i say it, i was eating like a pig-breakfast, lunch and dinner), packing up food and water every time we would venture out for safaris, setting up cozy atmosphere by the fire, taking us for strolls to explain about the property, super relaxing massage, it all made us feel like home away from home. Sometimes you can't pen down in words how thoughtful people can be without any expectations and gestures like these makes us want to revisit such places again and again . I can't thank the staff enough for taking such good care of us and making the stay so comfortable and memorable Khem Villas.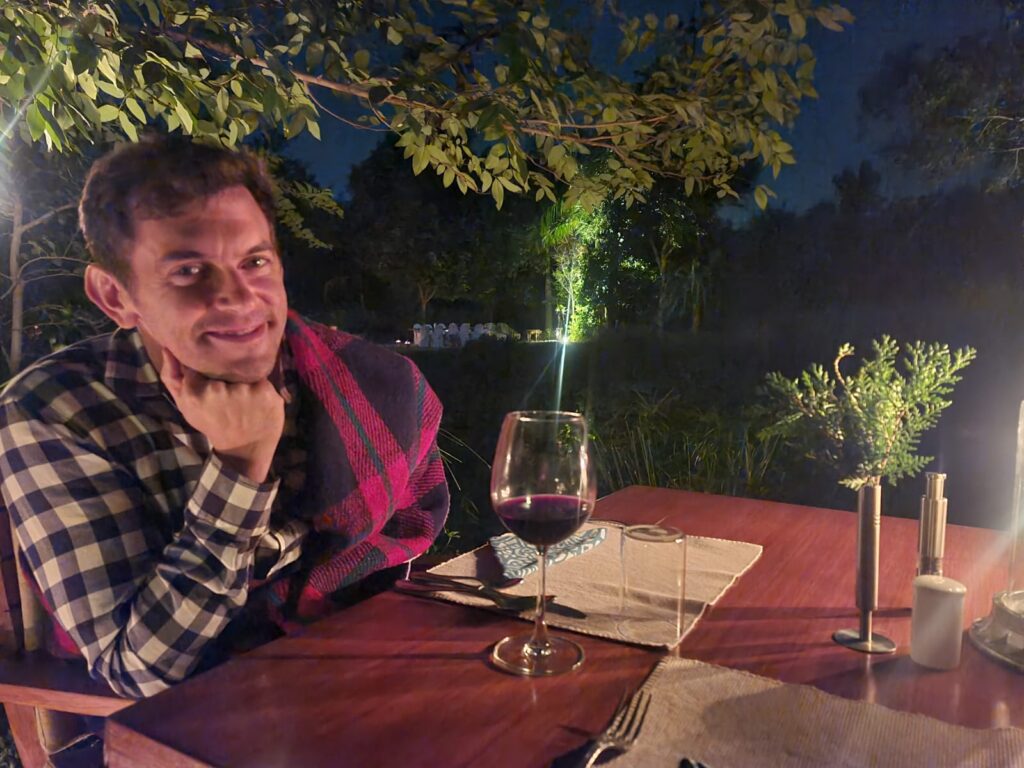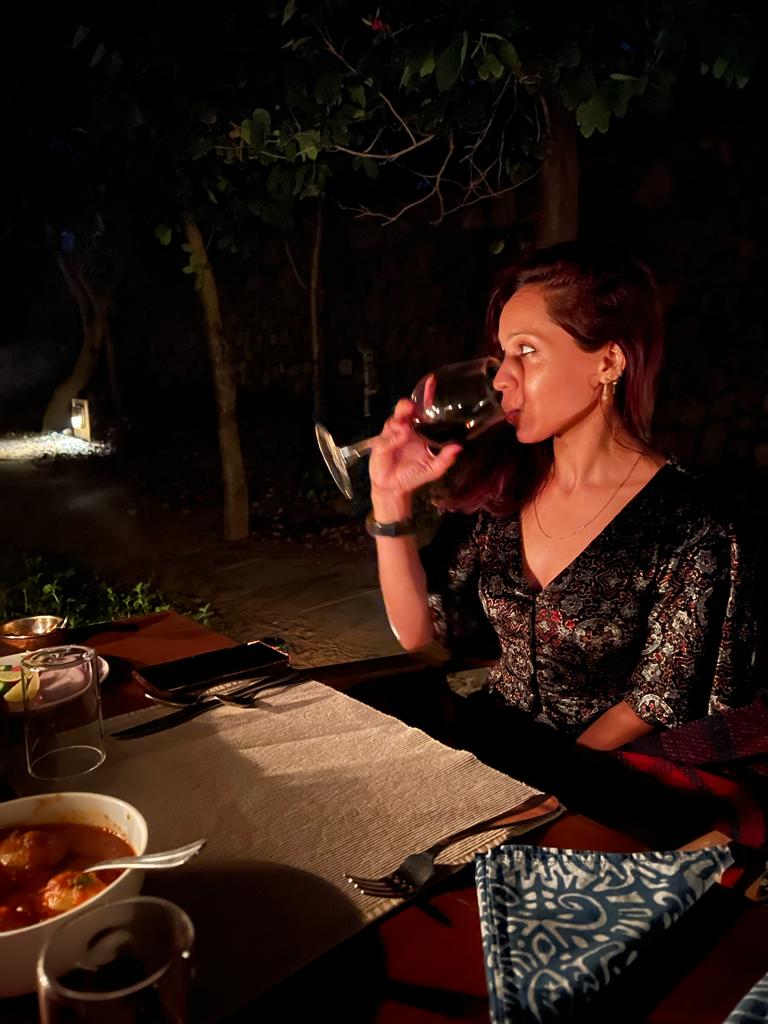 Ranthambore, you were a delight. I may be shattered from sleep deprivation, my body maybe broken into pieces from the gypsy ride, i may feel like an overgrown potato after feasting all the time, but you certainly casted a beautiful magic spell to the trip, helping us create one of the best memories of 2022.
Thank you once again, till I see you again…