Article by: Sushil Chikane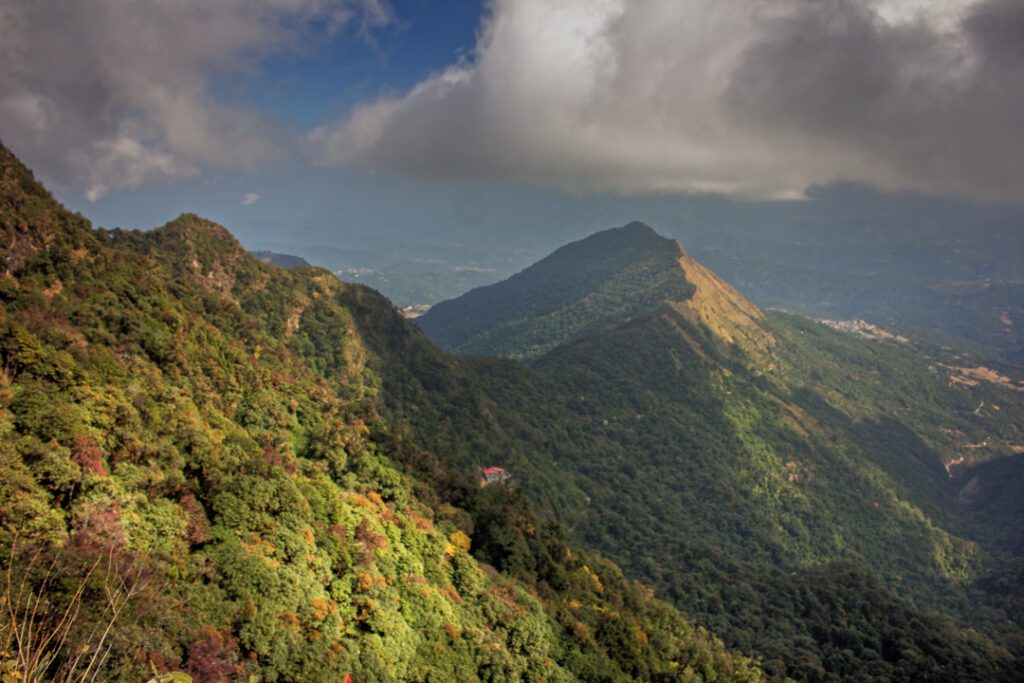 Wild Nagaland: Exploring the Community Conserved Areas!
Recently, Journeys Team was invited to the Community Conserved Areas of Nagaland by TERI. Our job was to explore the community reserves with the locals and explore the wildlife of the region. In Nagaland, traditional conservation and wise-use practices have helped protect biodiversity over the centuries. Despite this, rampant hunting, forest degradation and tree felling are greatly threatening the State's biodiversity. The revival of traditional conservation practices through the creation of Community-Conserved Areas (CCAs), however, offers hope for conservation, as communities set aside parcels of forests within productive, jhum (shifting cultivation) landscapes. A study of Nagaland's CCAs found that one-third of Nagaland's villages have constituted CCAs (TERI, 2015) of which as many as 82% have completely or partially banned hunting within the CCAs and/or tree felling, and enforce various regulations. Nevertheless, CCAs face numerous challenges- in their creation, effectiveness and sustainability and in developing biodiversity-based livelihoods. These CCAs which are akin to a community-managed network of protected areas, however, suffer from a chronic lack of recognition and support by the government at state and national levels. Leveraging livelihood opportunities is essential to the sustainability of the CCAs since the local people protect these biodiversity-rich forests at significant cost.
TERI works with local communities in three villages of Zunheboto district, in Sukhai, Ghukhuyi and Kivikhu to strengthen community conservation. This includes creating and linking CCAs across the landscape to reduce fragmentation and ensure landscape connectivity and awareness creation and capacity building. We provide training in identification of birds, butterflies and moths to enable communities to document their own biodiversity. Given the enormous opportunity costs the people face by donating land for CCAs and eschewing hunting and fishing with batteries and electric currents, developing ecotourism-based livelihoods is an imperative. With support from outside experts, TERI is developing bird and butterfly tourism in these biodiversity-rich forests. Funding support for two years for these activities is provided by the GEF-Satoyama project via Conservation-International Japan.
The local people have done amazing work, taking pictures of their fauna and flora, recording their common and scientific names, posting on Facebook and other groups. They have also made huge sacrifices and have given up hunting and fishing in their areas. That their efforts have been successful is amply evident from the behaviour of birds and mammals in their area. The birds are no longer shy and we are getting to view lots of specials such as the Naga Wren-babbler endemic to Nagaland and Manipur (Spelaeornis chocolatinus, previous photographic records are mostly from Khonoma) and the Hodgson's Frogmouth (Batrachostomus hodgsoni hodgsoni ) photographed in India largely from the Mishmi hills, Arunachal Pradesh. The increasing ease with which we see birds here is because the people patrol their areas against outside hunters, but lack even basic funding to support their forest guards.
We do hope that you will support this initiative especially by visiting the area and encouraging the local communities. We recommend that a visit to see the Amur falcon spectacle at Wokha in October be accompanied by a homestay in the villages of Zunheboto to see the Naga Wren-babbler, Dark-rumped Swifts (Apus acuticauda), Great-eared nightjars and much more. Or to see the endemic Naga sapphire (Heliophorus kohimensis) and Naga sunbeam (Curetis naga) butterflies amongst others. So come and encourage this unique community-conservation initiative in the cloud-kissed forests of Nagaland. And view the rich and amazing culture of the Sema people of Zunheboto district. This is a video of our journey through the CCA's of Nagaland.